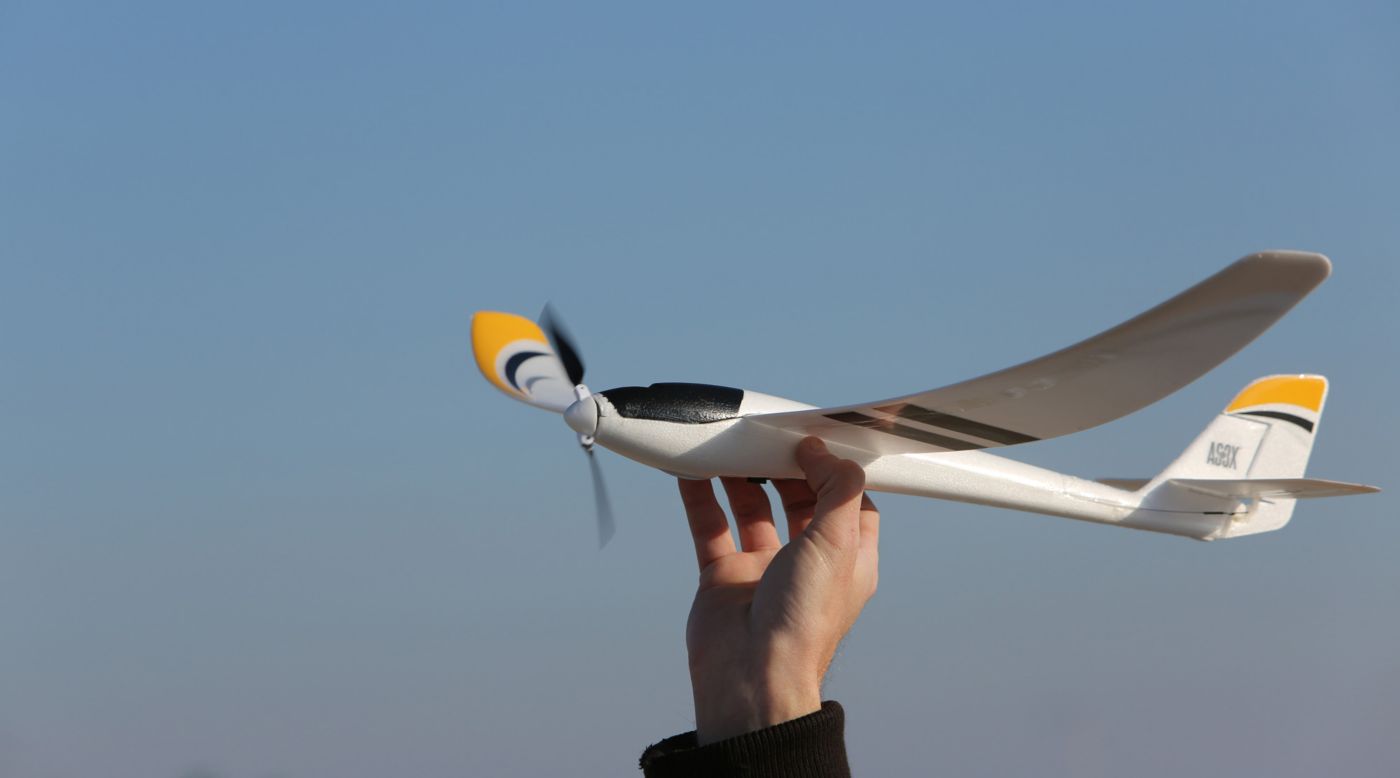 After a couple of years flying multi-rotors I decided to give a fixed wing plane a try. At some point I built a Flite-Test Trainer which I never really got to fly due to my total lack of experience. Then I did some research and decided to buy an E-flite UMX Radian.
There are many versions of the Radian and the UMX is the smallest and cheapest of the bunch at around $90.00 for the Bind-and-Fly version, meaning you have to supply your own transmitter to fly it. There is a FPV version that comes with a camera and transmitter, along with much larger version all the way up to the Radian XL with a 2.6 meter wing span.
The UMX Radian has been a great plane for me to get started with, the AS3X system does an amazing job keeping it level and steady even in a moderate amount of wind. But I feel like the AS3X system is not allowing me to learn the skills I need to fly larger planes that do not include include it. More on that in a later post.
And most amazingly, this little plane is able to catch thermals and ride them until the plane is a dot in the sky. The first couple of times I caught a thermal and took it up and up it was a real thrill. Even with the 150mah batteries I regularly get 10 full minutes of flying and every now and then I get as much as 20 minutes.
The plane is so docile and easy to fly that I am usually sitting in a chair in the shade while flying it, but once it becomes a dot in the sky it is best to stand up and pay a bit more attention, but one of the really great things is that it is so light that even if you plant it into the ground you most like won't break anything.
I highly recommend the UMX Radian to anyone looking for a small inexpensive docile flyer that can take a bit of wind and take some bad landings without breaking.